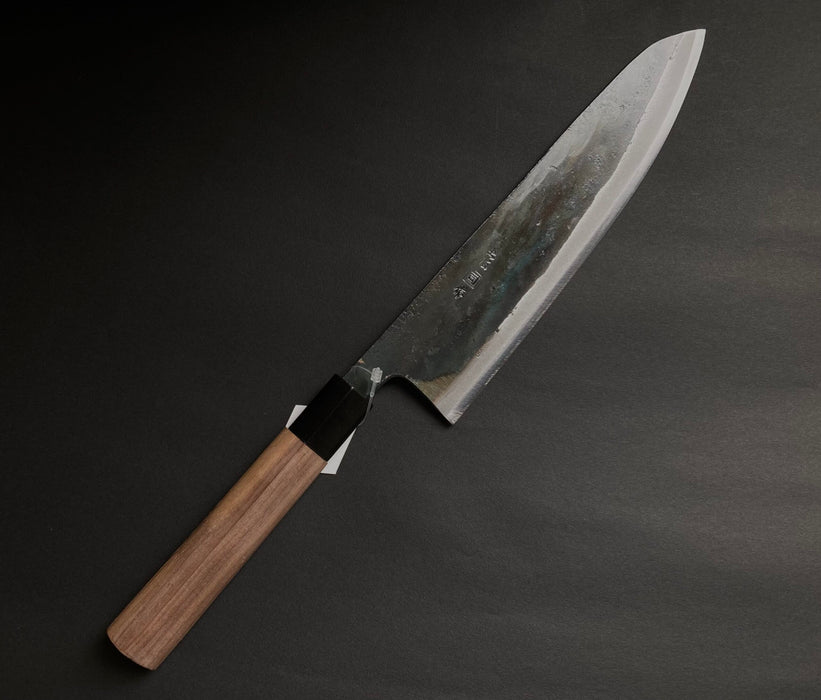 Tosa Tsukasa Black Finished Chef Knife Blue Super Steel
Original price
$157.00
-
Original price
$215.00
Shipping calculated at checkout. Please click Add to cart button to proceed.
Tsukasa is a member of the Tosa blacksmith community. Tosa blades are made in Kochi Prefecture in western Japan. It's sharpness, durability and ease of maintenance is Excellent. Knives using the Tosa blade are used in a variety of products, including forestry, construction, cooking, and outdoor use.
In the production of Tosa blades, materials of different hardness are mixed, heated, and thoroughly beaten to make them straight. The final sharpening is done by hand, resulting in products that are hard to break and hard to bend.
This knife is called "black finished knife," which means that the entire blade is not shaved, but only the tip of the blade is shaved, leaving an oxide film (black part) on the knife blade. Because the oxide film remains, this knife has a reputation as a rust-resistant knife.
This knife is used "blue super steel " for its materials. "blue Super Steel" is a material used for high-grade blades, and special melting technology is used. It is very hard and sticky, so only the best craftsmen are involved in its production.
This knife has a sharp cutting edge and can work with any kind of food without stress.