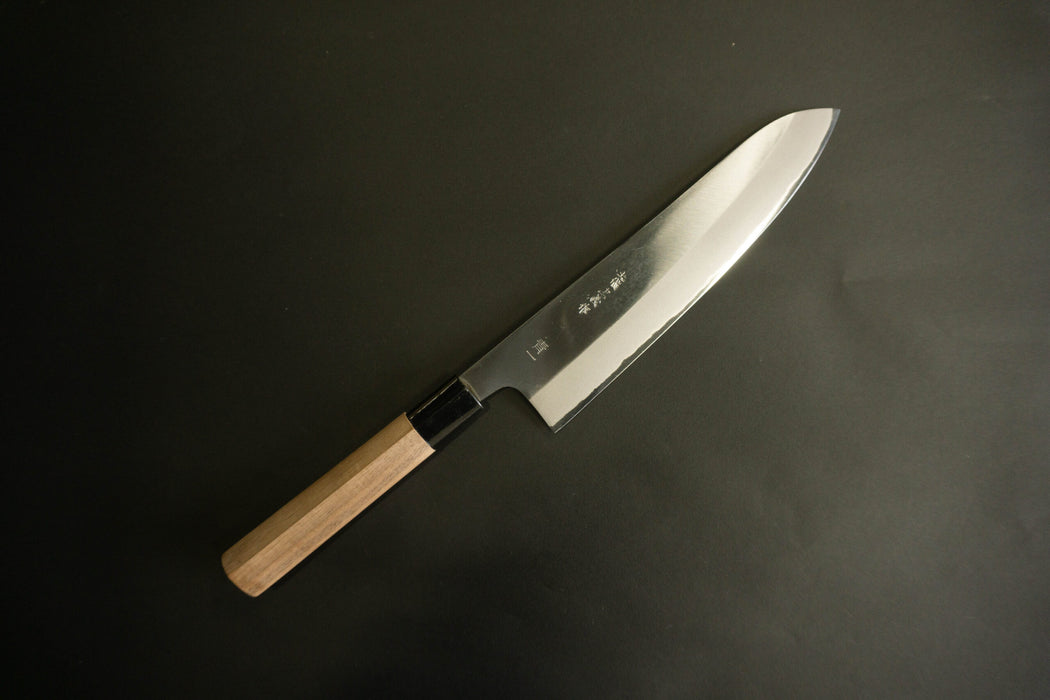 Tosa Tadayoshi Polished Chef Knife Blue Steel #1 210mm
Sold out
Original price
$146.00
-
Original price
$146.00
Shipping calculated at checkout. Please click Add to cart button to proceed.
Tadayoshi is a member of the Tosa blacksmith community. Tosa blades are made in Kochi Prefecture in western Japan. It's sharpness, durability and ease of maintenance is Excellent. Knives using the Tosa blade are used in a variety of products, including forestry, construction, cooking, and outdoor use.
In the production of Tosa blades, materials of different hardness are mixed, heated, and thoroughly beaten to make them straight. The final sharpening is done by hand, resulting in products that are hard to break and hard to bend.7
This knife is called  "polished knife," which means that the entire blackened surface is polished during the hardening process.
This knife is used "blue steel #1" for its materials.  In the manufacturing process of  "blue steel #1", tungsten and chromium are blended with white steel. The advantage of  "blue steel #1" is  its high wear resistance and sharpness.
Knives using "blue steel #1" are very hard and require a high level of skill on the part of the handler. By sharpening them carefully,  you can get a great sharpness and work with any kind of food without stress.