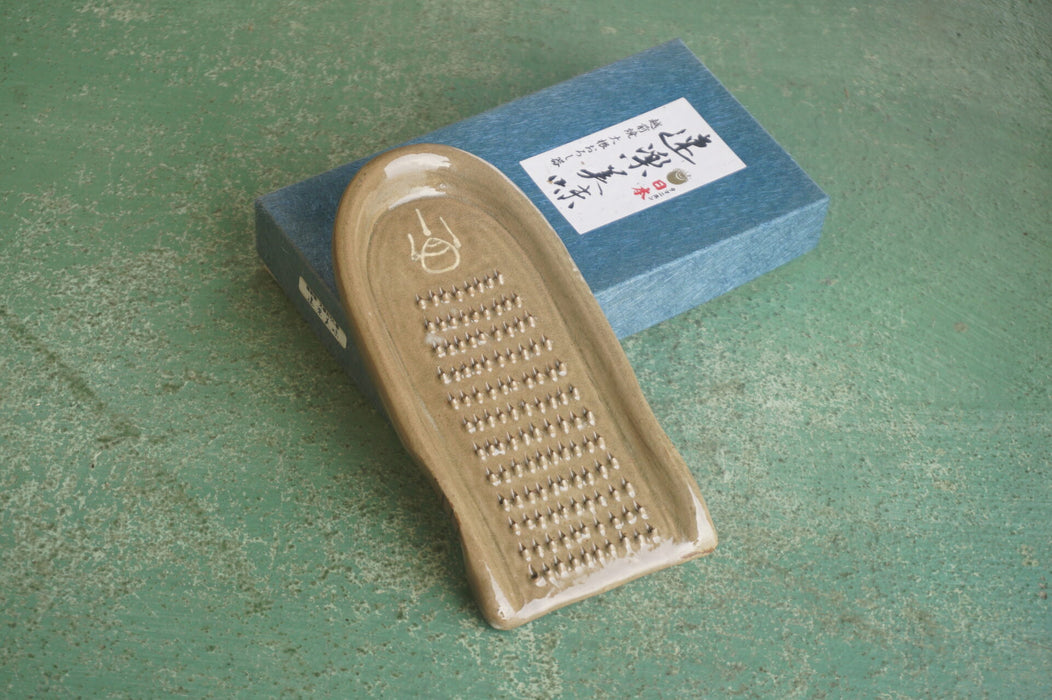 Tamanihon Echizen Ware Radish grater
Original price
$20.00
-
Original price
$20.00
Shipping calculated at checkout. Please click Add to cart button to proceed.
This Echizen ware radish grater is actually used at a famous Oroshi-Soba restaurant in Fukui Prefecture, Japan. Oroshi-Soba is  soba noodle with grated radish.
The restaurant grates radish after taking order. Grated radish loses its mouthfeel, spiciness, and vitamin C as time goes by. Therefore, it is necessary to grate radish just before eating using a grinder that can grind radish quickly.
With this grater, grating radish, that used to be a chore, is now a simple task. Since you can grate radish quickly, you can serve food quickly and spend more time on other cooking.The coarse grating allows you to enjoy the original flavor of the radish while retaining the crispiness of the radish. It also goes well with Oroshi-Soba. The grater is also ideal for use with grilled fish, deep-fried tofu, or as a condiment for hot pot dishes  because it does not release much juice, so little amount of nutrients are lost.
Cleaning up after grating is a hassle, but with this grater, it can be done easily by simply running it under water.
Specifications
| | |
| --- | --- |
| Dimensions | Width 187 mm × Height 92 mm × Depth  17mm |
| Weight  | 300g |