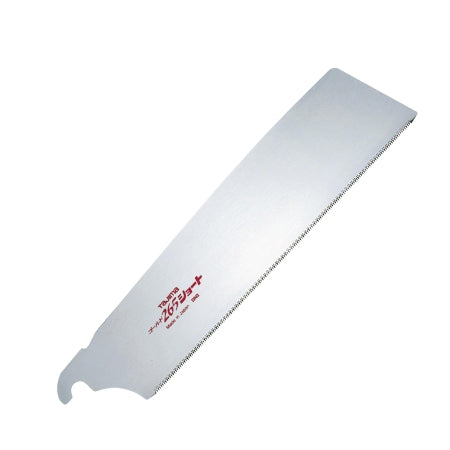 TAJIMA GNB-265ST Gold Saw 265 Short Replacement Blade
Original price
$9.00
-
Original price
$9.00
Shipping calculated at checkout. Please click Add to cart button to proceed.
SUMMARY
A replaceable blade saw that can be used for a wide range of purposes, from general and precision sawing to large-scale cutting.
FEATURES
It is for horizontal grinding that handles everything from thick trees to thin trees for almighty. It has excellent straightness as well as sharpness.
Tooth tip impact (induction) hardening
An easy-to-use 265 mm saw blade with a 230 mm blade length.
SPECIFICATIONS
Use: For general structure horizontal grinding
Blade length: 230mm
Blade thickness: 0.6 mm
Kerf width: 0.9 mm
Tooth pitch: 1.75mm