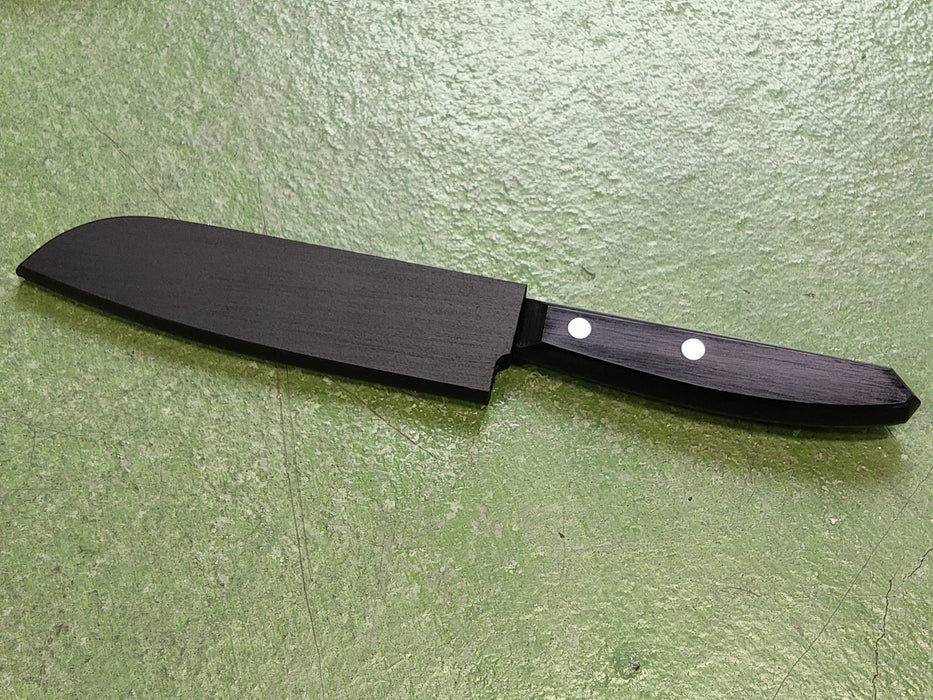 Seki Kanetsune Fruit knife with wooden sheath ST-700
SKU
Kanetsune-Fruit-ST-700
Original price
$20.00
-
Original price
$20.00
Shipping calculated at checkout. Please click Add to cart button to proceed.
This manufacturer Kitasho Co., Ltd. established in 1948 in Seki city, the city of Blades. Kanetune brand was named after the real well-known master swordsmith 兼常-Kanetune in the 14th century. They continue to provide traditional swords, knives, kitchen knives, and scissors.
It is made of molybdenum steel. It has a long sharpness, and is easy to sharpen. It has excellent maintainability and is easy to use at home.
This Santoku type fruit knife comes with a cool wooden sheath that makes it safe to carry and store.
Specifications
| | |
| --- | --- |
| Model | Seki Kanetsune ST-700 |
| Knife type | Santoku, Fruit knife |
| Steel | Molybdenum steel |
| Handle | Plywood |
| Blade length | 110 mm |
| Full length | 210 mm |
| Weight | 70 g |