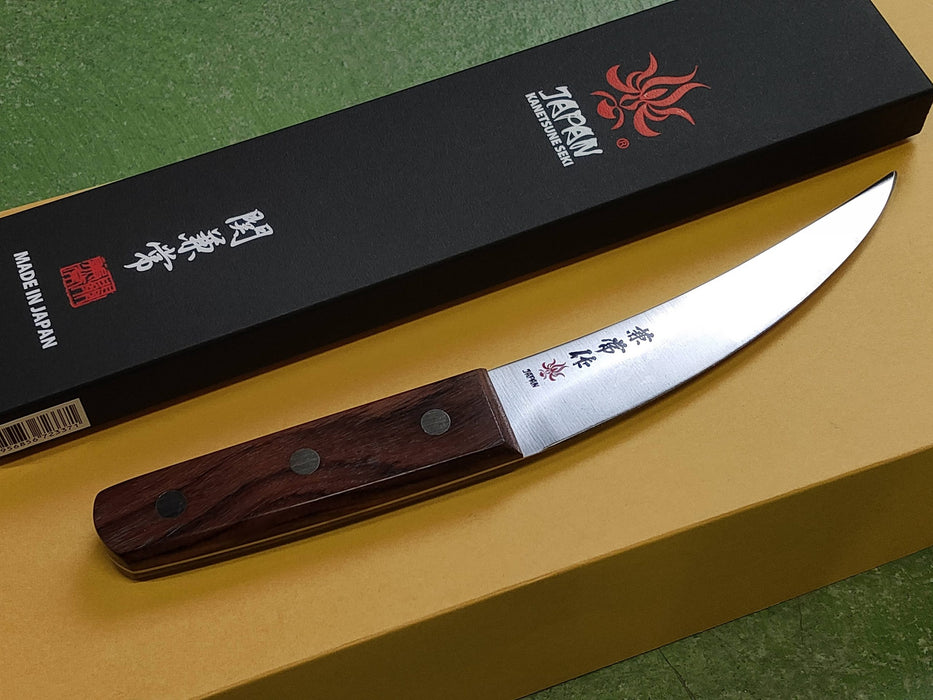 Seki Kanetsune Butcher's knife Rosewood handle KC-337
SKU
Kanetsune-Takehead-KC-337
Original price
$84.00
-
Original price
$84.00
Shipping calculated at checkout. Please click Add to cart button to proceed.
This manufacturer Kitasho Co., Ltd. established in 1948 in Seki city, the city of Blades. Kanetune brand was named after the real well-known master swordsmith 兼常-Kanetune in the 14th century. They continue to provide traditional swords, knives, kitchen knives, and scissors.
A knife for dismantling cows and pigs. A direct translation of the Japanese product name is a take head knife.
Specifications
| | |
| --- | --- |
| Model | Seki Kanetsune KC-337 |
| Knife type | Butcher's knife |
| Steel | SKD-12 Alloy steel |
| Handle | Rosewood |
| Blade length | 150 mm |
| Full length | 260 mm |
| Weight | |