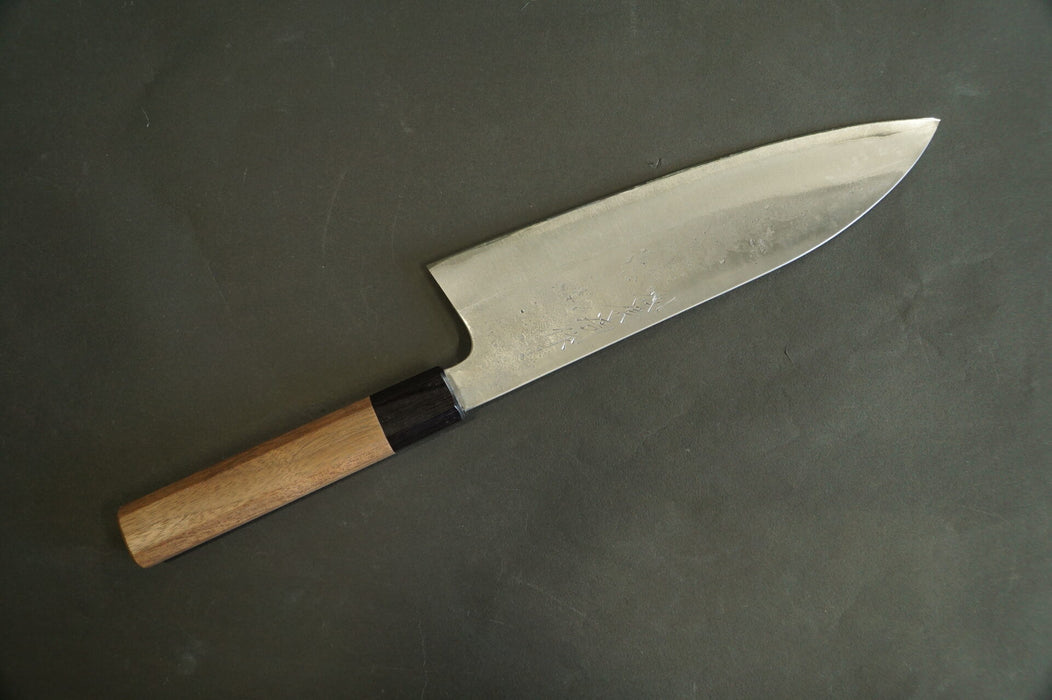 Shu Matsubara Nashiji Blue Steel #2 Gyuto 210mm
Original price
$234.00
-
Original price
$234.00
Shipping calculated at checkout. Please click Add to cart button to proceed.
Matsubara blade is  traditional blade that has been handed down for 500 years in Matsubara, Omura City, Nagasaki Prefecture, Japan. Matsubara knives are well known for their tenacity and sharpness, and are very popular overseas as well.
The brand name of these knives comes from Shuichi Tanaka, the founder of the factory that produces Matsubara knives. Currently, Shuichi Tanaka's descendants, Katsuhito Tanaka and Yuki Tanaka, are working as blacksmiths at the factory. Matsubara's sharp kitchen knives have become a cornerstone of Japanese cooking culture, and homemade dishes prepared with their kitchen knives have created a sense of gathering around the dining table.
This knife has a nashiji finish. The surface of the metal is finished with a rough texture by creating fine bumps and dents. The blade is forged by sandwiching blue steel #2  between stainless steel. By sandwiching blue steel #2  between stainless steel, the knife is rust-resistant while maintaining sharpness and ease of sharpening.
This knife is a 210mm Japanese beef knife. The length and sharpness of this knife will make it a good all-around tool in your kitchen for most foods you prepare at home, including meats and vegetables.