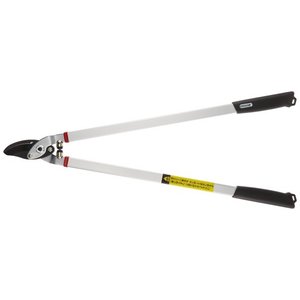 Kamaki Aluminum Handle Lopper Bypass Type Cutting Ability 40mm Total Length 700mm No. L-81
Original price
$48.00
-
Original price
$48.00
Shipping calculated at checkout. Please click Add to cart button to proceed.
SUMMARY
KAMAKI products are made by a Japanese cutting tools manufacture that was established in 1876 based in Hyogo, Japan. Kamaki cutting tools have variety of types, styles and blade materials.
Their principal cutting tools are Shears, Scissors and Saws, Pruning, Pruners, High Branches and Telescopic, Shrub and Hedge Shears, Folding Type, Clipper and Garden Scissors, Lopper and Pistol Type.
With this L-81, even thick branches can be easily cut with light force.
Ideal for cutting and selecting large branches in parks, roadside trees, fruit trees, gardens, etc.

This has a bypass type blade.
It cuts objects by pinching them between the upper and lower blades.
SPECIFICATIONS
Cutting ability 40mm
Total length 700mm
Made in Japan