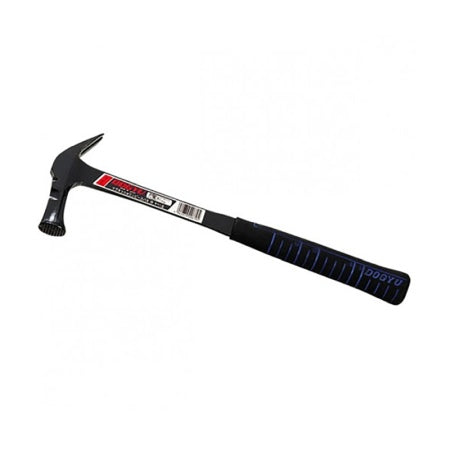 DOGYU Steel Shaft Japanese Framing Hammer With Magnet One-Piece Panel Medium Smooth Face Diameter 29mm 00678
Original price
$31.00
-
Original price
$31.00
Shipping calculated at checkout. Please click Add to cart button to proceed.
One-piece magnet with integrated head and shaft! With a magnet that is convenient for framing work! (Nail used N35 to N65)
Temporary framing hammer with the head and handles are integrated as one piece.
The magnet part is available for the nails smaller than 35 mm.
Product code: 00678
Diameter: 29 mm
Total weight: about 730 g
Total length: 390 mm
Total head length: 132 mm
JAN code: 4962819006788
| Product code | Size | Face | Total length | Head length | Diameter | Weight |
| --- | --- | --- | --- | --- | --- | --- |
| 00678 | Medium | Smooth | 390mm | 132mm | 29mm | 730g |
| 00679 | Medium | Milled | 390mm | 132mm | 29mm | 730g |
| 00680 | Small | Smooth | 390mm | 124mm | 27mm | 650g |
| 00681 | Small | Milled | 390mm | 124mm | 27mm | 650g |