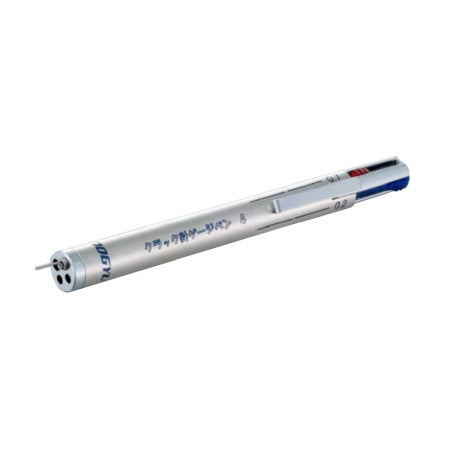 DOGYU Inspection / Measuring Tool Crack Measuring Needle Gauge Pen S 0.1mm Needle / 0.2mm Needle / 0.3mm Needle / 0.5mm 01224
Original price
$28.00
-
Original price
$28.00
Shipping calculated at checkout. Please click Add to cart button to proceed.
Product code: 01224
Total weight: about 35g
Total length: 145mm
Remarks: 0.1mm needle, 0.2mm needle, 0.3mm needle, 0.5mm needle
JAN code: 4962819012246
Useful for checking non-straight crack width!
You can check the crack width by inserting a needle into the crack instead of looking at it.
Equipped with a dimensional gauge, which is the standard for repair decisions
Pen type portable that fits in your breast pocket.
The gauge needle is made of stainless steel, and the base is a spring type with a cushion structure that does not break easily.