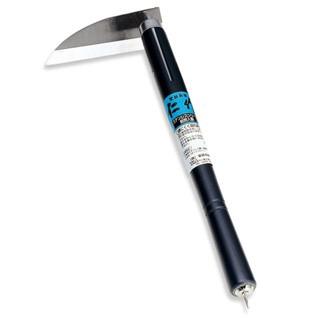 Nissaku Stainless Long-Necked Sickle for Weed Cutting 
Original price
$12.00
-
Original price
$12.00
Shipping calculated at checkout. Please click Add to cart button to proceed.
This Long-Necked Sickle is mainly used for weed cutting work. 
Because of their high quality, this is used not only for gardening but also for various other purposes.
It is made of fully quenched stainless steel for blades, so it is robust and can be resharpened.

SPECIFICATON
・Size
 Blade width: 115mm
 Wooden handle length: 300mm

・Material
 Blade material: stainless steel 420J2
 Handle material: natural wood (dark blue)