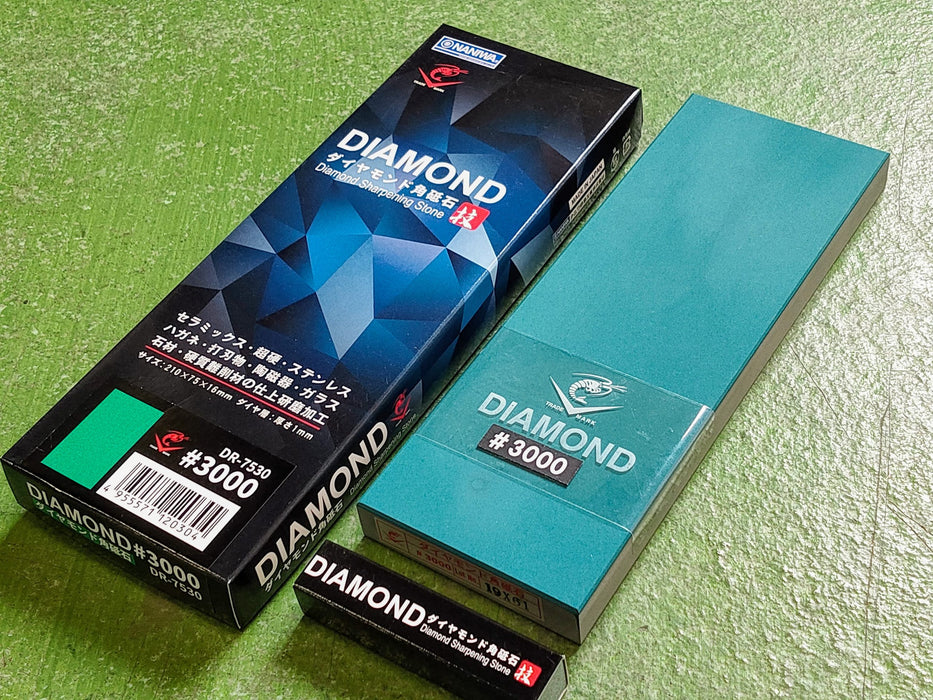 Naniwa/Ebi Mark #3000 Diamond Whetstone Square DR-7530
Original price
$147.00
-
Original price
$147.00
Shipping calculated at checkout. Please click Add to cart button to proceed.
With a grindstone made of ultra-hard diamond, you can polish any blade or difficult-to-cut material. Compared with conventional grindstones, it can finish much faster and is more efficient.
Maintains a uniform sharpness for a long time. Since it does not lose its shape, it is ideal for precision polishing finishing, horizontal and angled cutting, and back-pressing work. With the sintering method, there is no need to worry about the diamond layer peeling and you can sharpen with a stable and smooth touch.
You don't have to soak it in water like a normal whetstone, so you can use it immediately when you want to sharpen. *When using, please sprinkle a lot of water before use.
Specifications
Stone Size: 210 x 75 x 16 mm Grid: #3000 Made in JAPAN