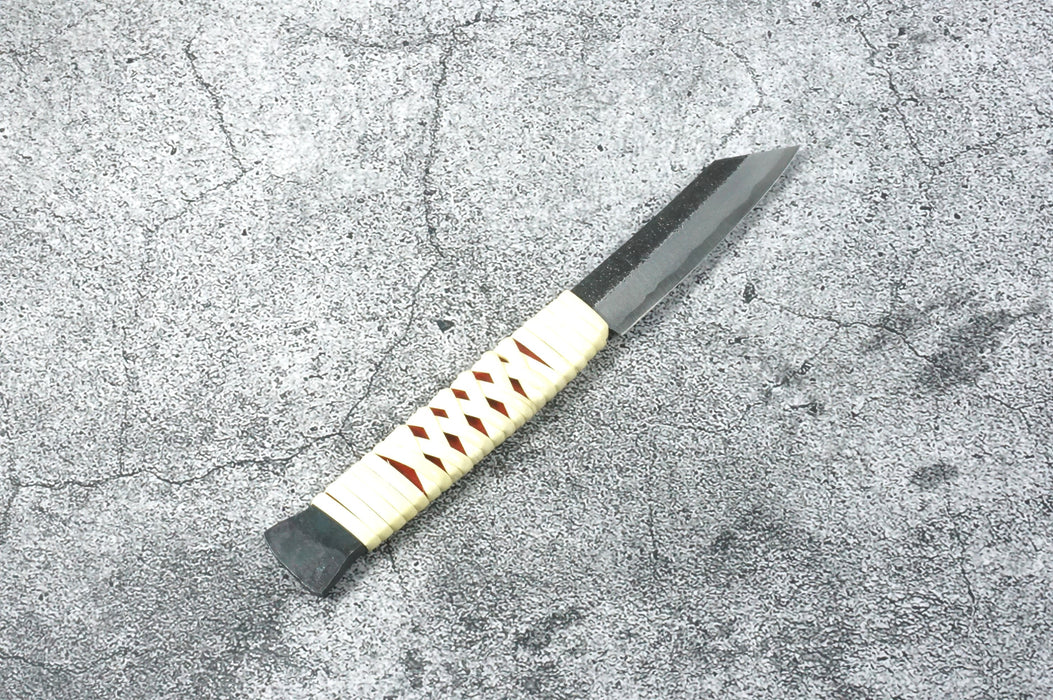 Higonokami Toumaki(Fujimaki) Knife 17 cm Blue Steel
Original price
$39.00
-
Original price
$39.00
Shipping calculated at checkout. Please click Add to cart button to proceed.
Unlike the regular Higo-more, this is a fixed blade type, not a folding type. The handle is made of rattan for warmth. The rattan is wrapped directly around the steel
Higonokami is a knife brand that has been in Japan for about 130 years.
Higonokami's "Warikomi" is made of hard steel (hagane) sandwiched between soft soft iron.
The V-shaped double-edged blade can be used on either the left or right side, regardless of the user's dominant hand.
Material: Blue steel "Warikomi"
Full lengh: 17cm
Blade lengh: 6cm
Blade thickness: 4.5mm