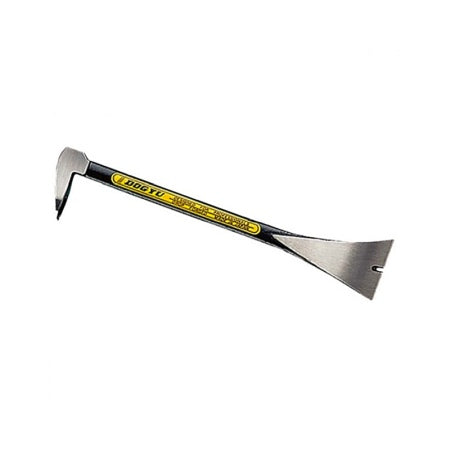 DOGYU Bar Interior Bar 150 V Type Total Length 150mm Tail Width 35mm 00291
Original price
$11.00
-
Original price
$11.00
Shipping calculated at checkout. Please click Add to cart button to proceed.
Product code: 00291
Total weight: about 100g
Total length: 150mm
Tail width: 35mm
JAN code: 4962819002919
The V type has a nail-extracted tail
Convenient for a little work! Necessary for field work!
That can be easily used for various tasks such as nailing, lever, and hammer!
| Product code | Length | Tail width | Weight |
| --- | --- | --- | --- |
| 00291 | 150mm | 35mm | 100g |
| 00293 | 200mm | 45mm | 180g |
| 00294 | 200mm | 45mm | 180g |
| 01140 | 250mm | 45mm | 290g |
| 01139 | 250mm | 45mm | 290g |
| 01027 | 300mm | 50mm | 380g |
| 01028 | 300mm | 50mm | 380g |