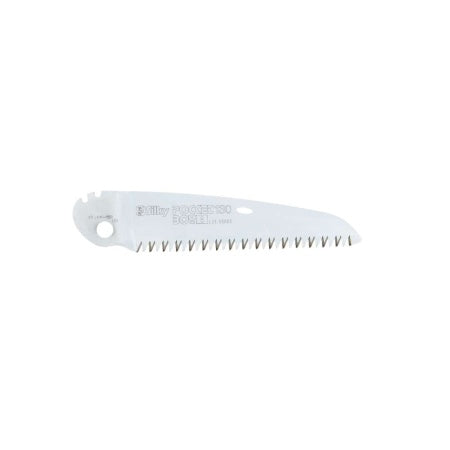 Silky Replacement Blade POCKETBOY Large 130
Original price
$14.00
-
Original price
$14.00
Shipping calculated at checkout. Please click Add to cart button to proceed.
SUMMARY
The premium compact saw from Silky brand. A fine tool for enthusiasts that creates surprise and joy, and makes work and play fun, with a handle that can be gripped firmly as if fitting perfectly, a blade that does not allow any compromise in sharpness, and a performance that is provided in a small body.
Silky saws are manufactured in Ono city Japan, home of the finest cutlery steel. Manufacturing fine and high quality wood cutting saws since the early 1900's. Silky sought clean cuts, and focused on Silky's unique "no sets" technique. The mirror-polished finish (blade without sets clearance) is strong because the cutting edge is hard to be damaged.
SPECIFICATIONS
Made in Japan