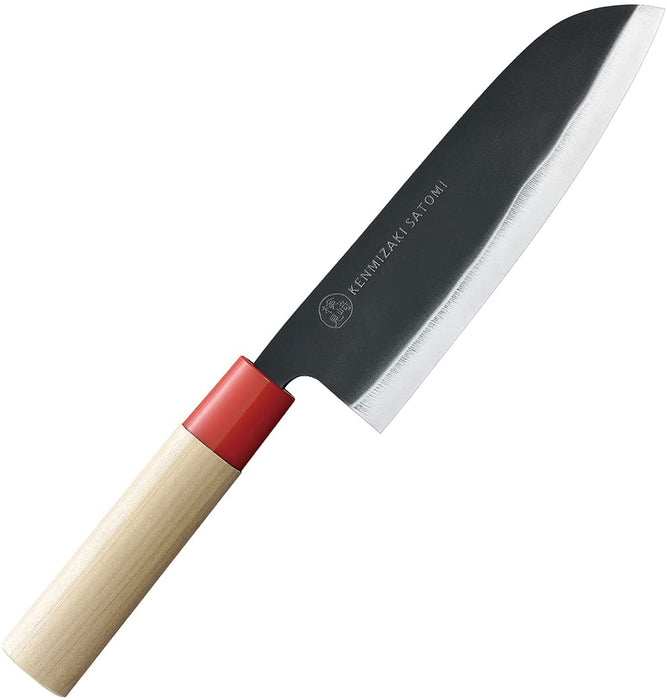 Satomi Kenmizaki Series Black Finished Santoku 165mm
Original price
$19.00
-
Original price
$19.00
Shipping calculated at checkout. Please click Add to cart button to proceed.
Satomi Kemizaki is a well-known Japanese cookery researcher and nutritionist. She has been active in magazines and books, publishing many dishes that are easy, tasty, and reliable even for beginners, and her dishes have been well received by many people. Her repertoire is wide-ranging, from basic to advanced dishes in all genres of Japanese, Western, and Chinese cuisine, and she is also known for her recipes that are health-conscious.
The kitchen knife series supervised by her are items designed for ease of use in the home. They are designed to be easy to use even when cooking unfamiliar recipes.
This kitchen knife is made in Tsubame-Sanjo, Niigata Prefecture, a production center of metalworking.  This knife is called "black finished knife," which means that the entire blade is not shaved, but only the tip of the blade is shaved, leaving an oxide film (black part) on the knife blade. Because the oxide film remains, this knife has a reputation as a rust-resistant knife.
This knife is also called "all-purposed knife" , so you can use this knife in a variety of dishes such as vegetables, meat and fish.