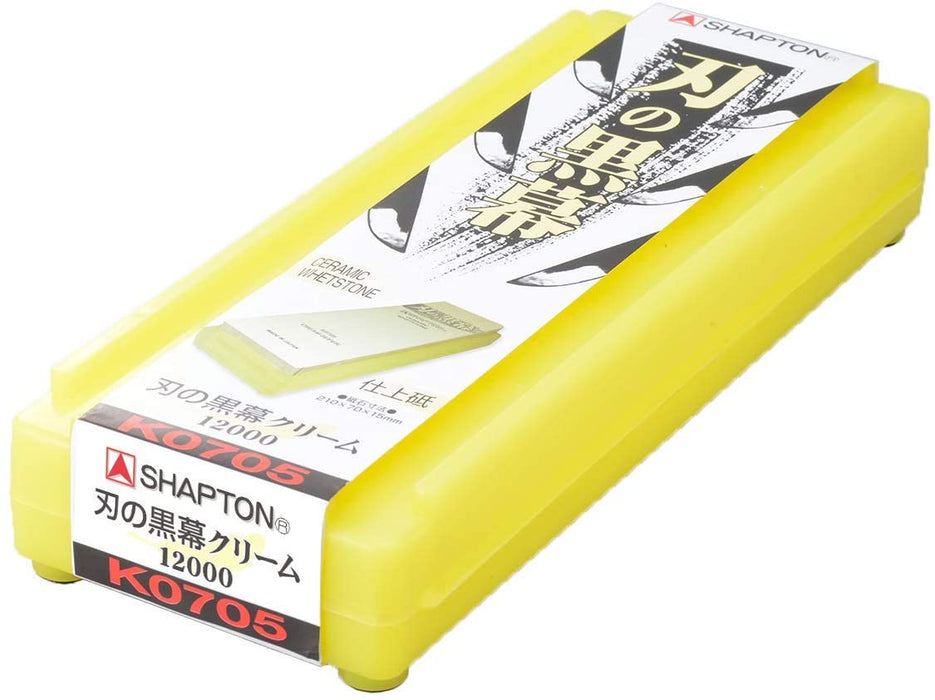 SHAPTON #12000 Hanokuromaku Whetstone Cream K0705
Save

14

%
Save

14

%
Original price
$124.00
-
Original price
$124.00
Shipping calculated at checkout. Please click Add to cart button to proceed.
This is a standard long-selling solid whetstone with a plastic case that can be used as a polishing table. Shapton 刃の黒幕- Hanokuromaku series are the world's first whetstones that are colored for each numbers. The storage case that is convenient to carry can also be used as a grinding table. It can also be used as an oil stone.
Since the content of the abrasive is high, the grinding force is strong and the blade can be sharpen in a short time. There is no need to soak it in water before use. You can sharpen it immediately with water. The optimization of the binding material maximizes the capacity of the abrasive and realizes a whetstone that is hard to wear down.
By selecting a grindstone suitable for the blade material and shape, you can pursue the finish and sharpening feeling.
Specifications
Stone Size: 210 x 70 x 15 mm (8.3" x 2.8" x 0.6") Grid: #12000 Color: Cream With in Plastic case/stand Made in JAPAN