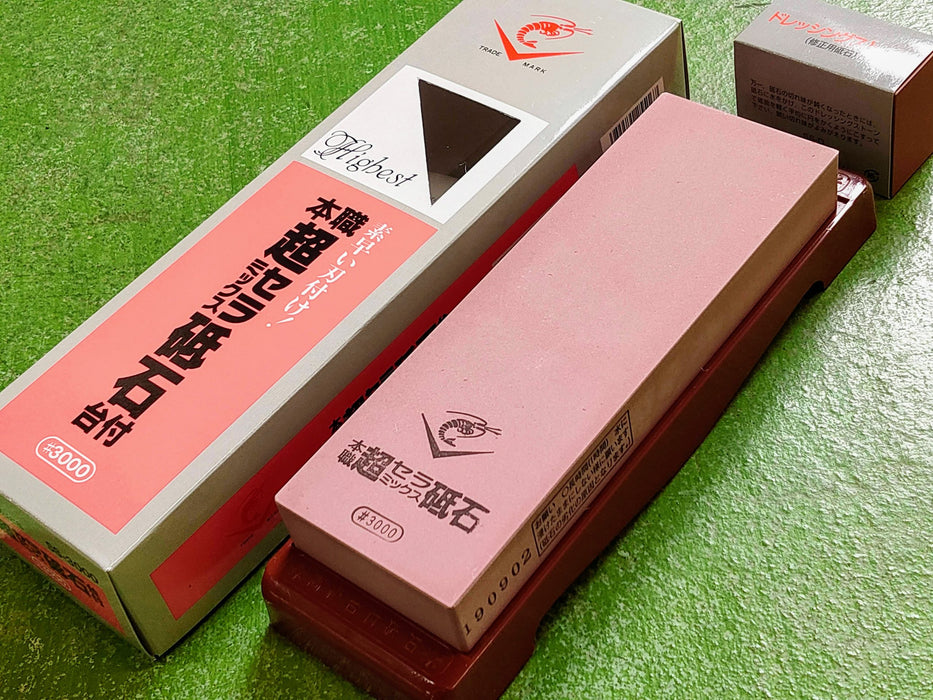 Naniwa/Ebi Mark #3000 Professional Ceramics Whetstone w/stand SS-3000
Original price
$95.00
-
Original price
$95.00
Shipping calculated at checkout. Please click Add to cart button to proceed.
High-end series of artificial whetstones. You can sharpen all kinds of knives such as knives and planes. It can be used without being soaked in water, so you can save the preparation work.
The finishing whetstone is ideal for people who are more focused on sharpness. Even a material that is difficult to sharpen with an ordinary grindstone, such as blue paper steel, HSS, and VG10, can be quickly bladed. Ebi (meaning shrimp in Japanese) mark is an icon.
Specifications
Stone Size: 210 x 70 x 25 mm Grid: #3000 With stand With dressing stone Size: 65×47×32mm Made in JAPAN